From vase to ring dish, nature-inspired or steampunk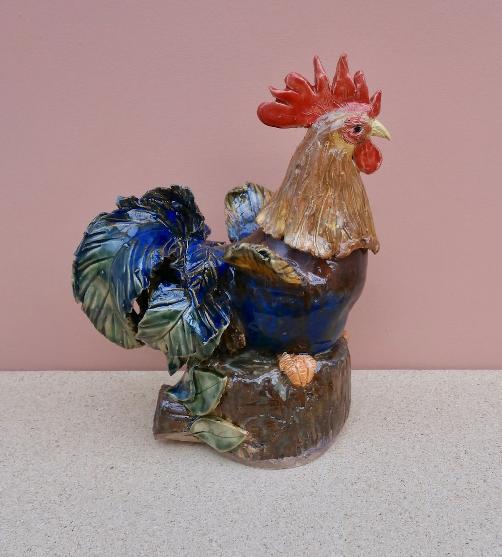 Amis Francophones, Bonjour!

Pour accéder à mes magasins cliquez sur les liens suivants: ETSY et Folksy. Vous pouvez, bien sûr, aussi explorer les pages de ce site pour des idées cadeaux et me contacter directement. Notez que sur mon site, tout n'est pas disponible à la vente, mais je peux faire des objets similaires, rien que pour vous!

Follow this link to subscribe to my Workshops
& events newsletter (every 2 months).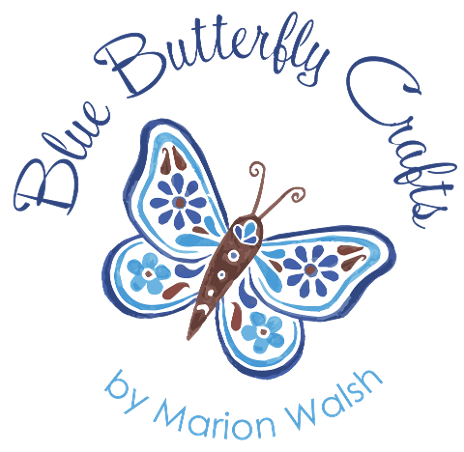 Hello! I'm Marion Walsh, ceramic
artist at BlueButterfly Crafts.
Welcome to my website!
I have been keen on arts and crafts since childhood, and also made mud pies in my Gran's garden!

I started ceramics in 2001. I became passionate about ceramics and in February 2013 bought my very own shiny new kiln! And since 2017, I've been working in my workshop next to my house where I also run classes. I hold a PGCE and I've taught modern languages in schools and adult education for 15 years prior to my career in ceramics.
I find that when I work with clay, time stops and I forget all my worries. I love the versatility of clay, especially the potential to produce pieces which are both beautiful and functional. I use hand-building techniques to make vases and dishes as well as sculptures, tea-light holders, wall art, jewellery components etc.
I am inspired by the beauty of the natural world. Plants, animals and landscapes regularly appear in my work, and I often use leaves to impress patterns into the clay. I also use stamps, lace, hessian, buttons, screws, wall paper, computer circuit boards etc. Everything has the potential for an interesting texture!
On this site you'll find samples of my work, some pieces are ready to sell, some aren't. I can, however, make similar items, just for you!
I run pottery weekly classes, and one-off clay workshops in my home-studio in Accrington, East Lancashire.
If you have any questions, please contact me.